Finding The Relevant Statistics
Click on the images below for a larger view.
It is important to remember to set the date range to include only Financial Year 2010 information.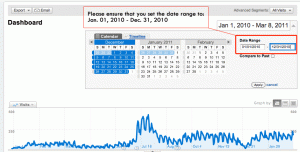 Below is a visual of how to locate some of the statistics requested in the survey.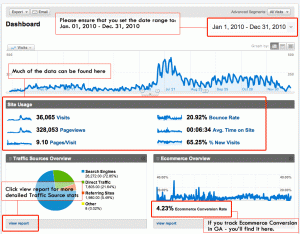 If you have any questions about how to find any of the information, contact us.